HAGUE COMMUNITY CLEANUP WEEKENDS
Meet Your New
F

avorite Way

to Volunteer
Join Breathe Easy Yoga and our neighbors on the first Saturday of every month (April - October) at the Chrysler Museum of Art's beautiful outdoor courtyard to kick off a weekend full of family-friendly conservation festivities at The Hague, Historic Ghent's iconic waterfront trail. See below for dates and registration.
COMING SOON -

FAMILY-FRIENDLY EVENTS iN GHENT
SAT. APRIL 4, 9 - 9:30 am
VOLUNTEER APPRECIATION BREAKFAST
Start the weekend off with an #instaworthy spread of freshly-baked pastries from the Bakehouse at Chelsea. Sponsored by Breathe Easy and Smile Yoga Co.
SAT. APRIL 4, 9:30 - 11 am
HAGUE INLET CLEANUP
Chrysler Museum of Art's Outdoor Courtyard
You bring the friends and fam - we'll bring the supplies! Bags, gloves, trash grabbers and nets provided by the City of Norfolk.
SUN. APRIL 5, 5 - 7 pm
FAM-FRIENDLY VOL HAPPY HOUR
Brick Anchor Brew-House (241 Granby St.)
Get to know your new friends from the cleanup at our home-away-from-home in Downtown Norfolk - The Brick Anchor Brew-House.
​
July 4 & Oct 6, 2020

| 7:30 - 8:30 pm. Yoga Under the Stars @ The City Park Beside the Chrysler Museum of Art on Olney Road between Mowbray Arch and Botetourt St.
MADE POSSIBLE BY OUR
GENEROUS COMMUNITY PARTNERS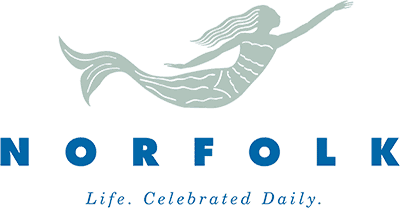 2018 Neon Festival Happenings
AT THE HAGUE | #HAGUEWEEKENDS